Olamia – a wedding in Jerusalem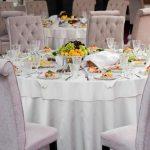 Olamia – A Dream Wedding in Jerusalem
Jerusalem, the spiritual and historical capital of Israel, offers a truly magical backdrop for a wedding celebration.
With its rich cultural heritage, stunning architecture, and vibrant atmosphere,
Jerusalem captivates couples seeking a unique and unforgettable wedding experience.
Among the many exquisite venues in the city,
Olamia stands out as a premier destination for couples seeking a wedding that combines elegance,
tradition, and timeless beauty. In this article,
we will delve into the allure of Olamia and the reasons why it is the perfect setting for a dream wedding in Jerusalem.
location
Olamia's enchanting ambiance sets the stage for an extraordinary wedding celebration.
Nestled in the heart of Jerusalem, Olamia offers a seamless blend of tradition and modernity.
The venue exudes an aura of grandeur and sophistication,
with its meticulously designed interiors, exquisite architectural details, and luxurious surroundings.
The captivating ambiance of Olamia creates an atmosphere of romance and enchantment,
ensuring that every moment of your special day is imbued with elegance and magic.
Breathtaking Venue
The venue itself is a work of art, boasting breathtaking aesthetics and impeccable craftsmanship.
From the stunning ballroom adorned with sparkling chandeliers to the meticulously landscaped gardens,
every aspect of Olamia is designed to leave a lasting impression.
The grandeur of the venue provides a magnificent backdrop for your wedding ceremony and reception,
offering endless possibilities for customization and personalization.
Whether you envision an intimate gathering or a grand affair,
Olamia can accommodate your preferences and create a truly unforgettable experience.
Service
Olamia prides itself on delivering exceptional service and personalized attention to every couple.
The dedicated team of wedding professionals at Olamia understands the significance of your special day and works
tirelessly to ensure that every detail exceeds your expectations.
From the initial planning stages to the execution of your wedding, their expertise and attention to detail are evident in every aspect.
They will assist you in selecting the perfect menu, coordinating with top-tier vendors, and creating a seamless flow for your wedding events.
With Olamia's unwavering commitment to excellence, you can relax and savor every moment of your wedding day.
Culinary Excellenc
A memorable wedding celebration is incomplete without delectable cuisine.
Olamia prides itself on its culinary excellence,
offering a wide array of gourmet menus crafted by talented chefs.
From mouthwatering appetizers to sumptuous main courses and exquisite desserts,
each dish is prepared with precision and artistry.
Whether you desire a traditional Israeli feast or a fusion of international flavors,
Olamia's culinary team will curate a menu that delights the palate of every guest.
The combination of outstanding food and impeccable service ensures a dining experience that is as memorable as the celebration itself.
Jerusalem
Choosing Olamia for your wedding in Jerusalem means immersing yourself in the cultural richness and historical significance of the city.
Jerusalem, with its iconic landmarks, ancient streets, and sacred sites, offers a backdrop that is steeped in meaning and beauty.
The city's rich tapestry of cultures and traditions adds an extra layer of depth and uniqueness to your wedding celebration.
Whether you opt for a traditional Jewish wedding, a multicultural fusion, or a contemporary affair,
Jerusalem's spirit will infuse your special day with an unparalleled sense of significance and awe-inspiring beauty.
Conclusion
Olamia, nestled in the heart of Jerusalem, provides an idyllic setting for a dream wedding.
With its captivating ambiance, breathtaking venue, exceptional service, culinary excellence,
and the significance of Jerusalem itself, Olamia offers an unrivaled experience for couples seeking a wedding that is truly extraordinary.
A wedding at Olamia is not just a celebration of love but a cherished memory that will be treasured for a lifetime.
מאמרים נוספים